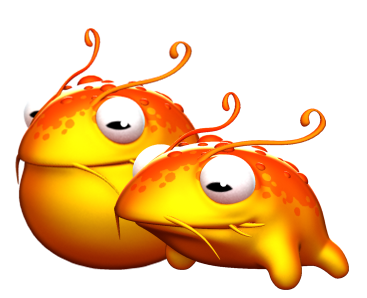 In the seas of time the Toki Chickens lost their ability, but never their will to fly. So when they stumbled onto a levitating crystal, they devised a crazy plan: taking their home world to the skies. The Ancient Frogs warned them about the crystal's danger, but alas, they were banished from the capital city for talking too much.

And so the entire forest became a floating island. Which was nice for a while… until all hell broke loose. With the weight of the world on its back, the overheating crystal began spewing a deadly black goo, and the Toki hurried to abandon ship.

Which brings us to the current day, with the Ancient Frogs sending their telepathic message to young Toki Tori. Could he ever reunite the Frogs, destroy the crystal and restore the environment? What will happen when the island falls from the heavens? Play Toki Tori 2+ and find out.